Stokes School follows the DC Healthy Schools Act (HSA) Physical Education and Physical Activities requirements.
Students in all grade levels participate in a minimum of 150 minutes of physical education every week, and students in second through fifth grade receive 80 minutes of health education every week.
The PE and health curricula are designed to help students develop a life-long enjoyment of physical activity, an understanding of how to eat right, and a sense of responsibility for the environment.
Stokes Kitchen
The Stokes Kitchen serves three healthy and delicious meals a day. Professional chefs prepare all meals in-house using minimally processed ingredients from local farmers and suppliers. We offer fresh fruit at breakfast, snack, lunch, and supper. We cater to students who have specific dietary restrictions such as gluten, dairy, and egg allergies, and there is a vegetarian option at every meal. Stokes School participates in the following Child Nutrition Programs: National School Lunch Program (NSLP), Seamless Summer Option (SSO), School Breakfast Program (SBP), and Supper Program (CACFP).
Stokes School Garden
​The mission of the Stokes School Garden Program is to support the overall school mission and goals, specifically, the school's commitments to social justice, to excellence in academic education and to the development of the whole child.  Primarily, the school garden functions as a bridge between science and social studies in the classroom and in the wider world by allowing students and teachers hands-in-the-dirt experiential learning tied directly to our units of inquiry. 
Secondly, by connecting students to urban agriculture, the Stokes School Garden Program pushes the school community to think directly about food security, nutritional access, and waste management in an increasingly crowded and connected world.  Finally, the students' reactions to the foods harvested from the gardens have made it abundantly clear that children will happily eat healthy food that they have worked actively to grow.  Students learn, eat and build in and from the Stokes School Gardens. 
​
We have been fortunate to partner for many years with school garden leaders at the University of the District of Columbia CAUSES and 4-H programs, The Washington Youth Garden, and the DC Department of Energy and Environment. Beginning in 2021, Stokes School is partnering with FoodCorps to bring a new level of garden and food education to our students inside and outside of the classroom.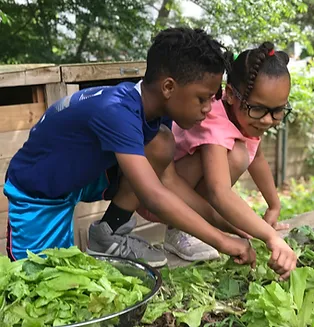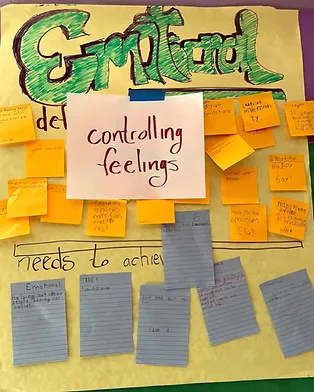 Peace of Mind Mindfulness Curriculum 
Peace of Mind is a cutting-edge program created by Linda Ryden. This program is a combination of mindfulness-based social-emotional learning, conflict resolution, and social justice for early childhood through middle school. Through this program, children can engage more fully in learning while creating a kinder and more inclusive school environment.
In Peace of Mind lessons, students learn:
Mindfulness skills to help them become aware of and manage challenging emotions and to focus attention.

How to practice kindness, empathy, compassion, and gratitude.

The brain science related to mindfulness and big emotions.

Conflict resolution skills.

How to apply their skills to making their voices heard.
At Stokes School, educators receive ongoing support in-house as well as from the Peace of Mind trainers. Classroom teachers build in dedicated time for Peace of Mind lessons to their week, and reinforce the elements of the session throughout the week. As a result, both scholars and staff develop a common language and skill set for talking about their social-emotional needs.
Stokes School has a full time nurse at each campus through DC Health and Children's National Hospital. 
Our school nurse screens students for hearing, eyesight, and scoliosis, as well as ensuring immunization compliance. Throughout the year, the nurse is available for minor injuries, medication distribution during the school day, and health consultations. Our nurse teaches classes to our students about good touch/bad touch, healthy habits, and changing bodies.